2022-2023 WINTER YOUTH LEAGUE
FINALS!!!
FRIDAY NIGHT 2/10/2023 FINALS
HIGH SCHOOL BOYS DIVISION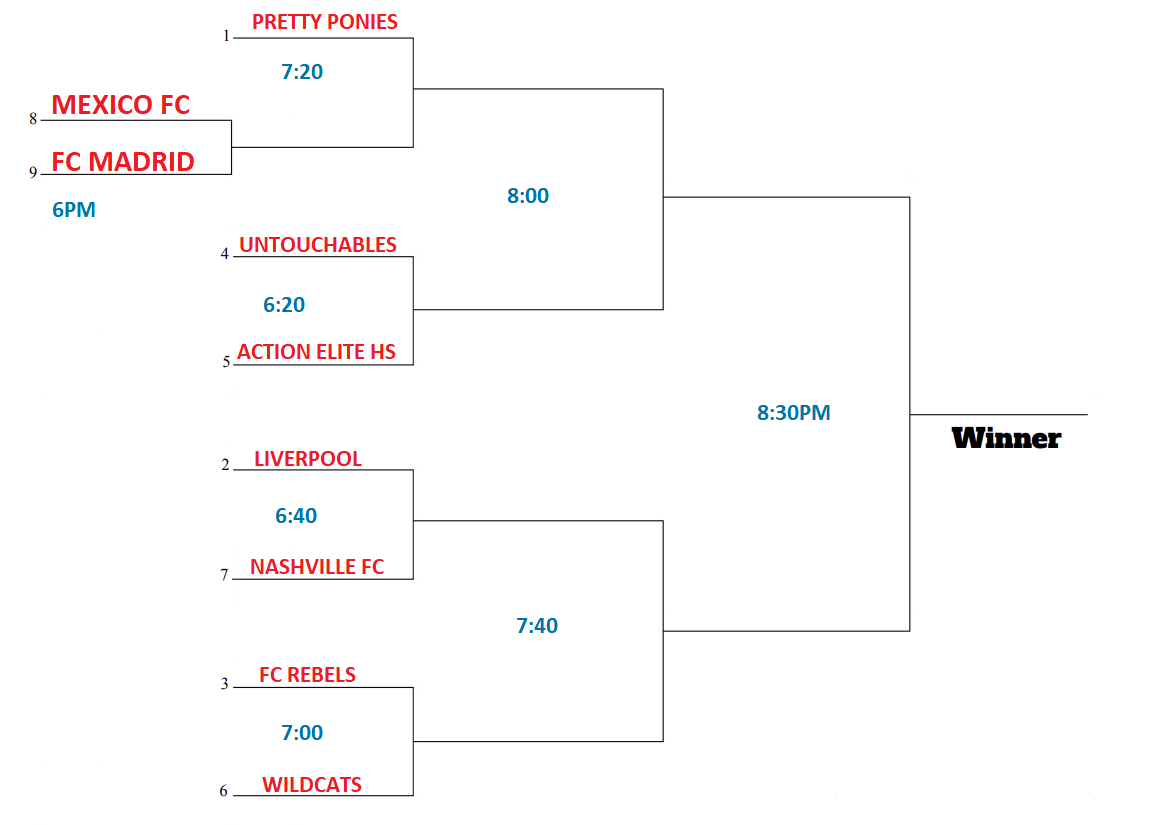 STANDINGS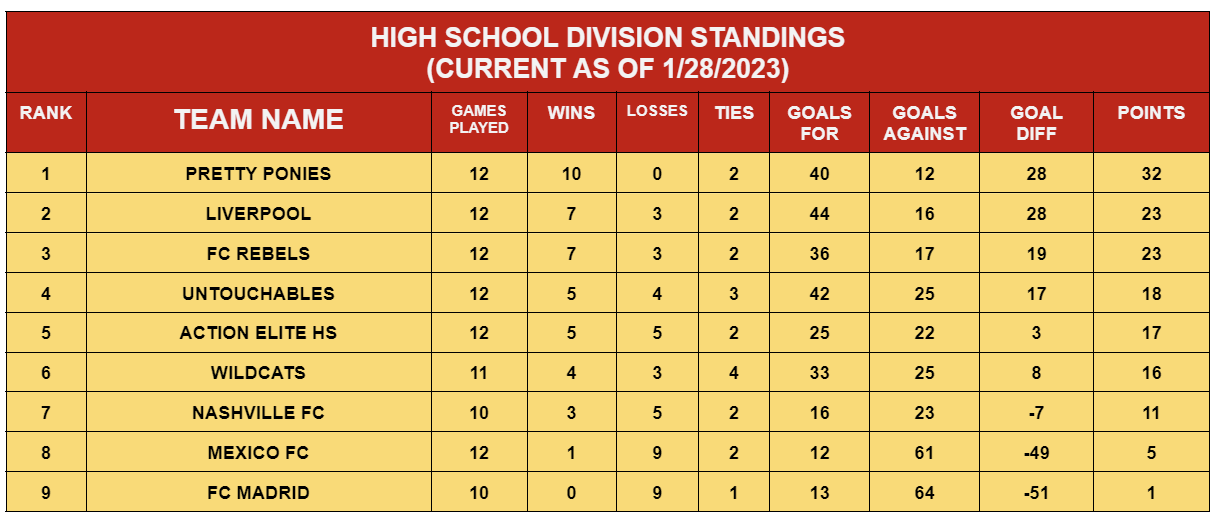 SATURDAY MORNING 2/10/2023 (WEEK 8) 
8U FINALS!!!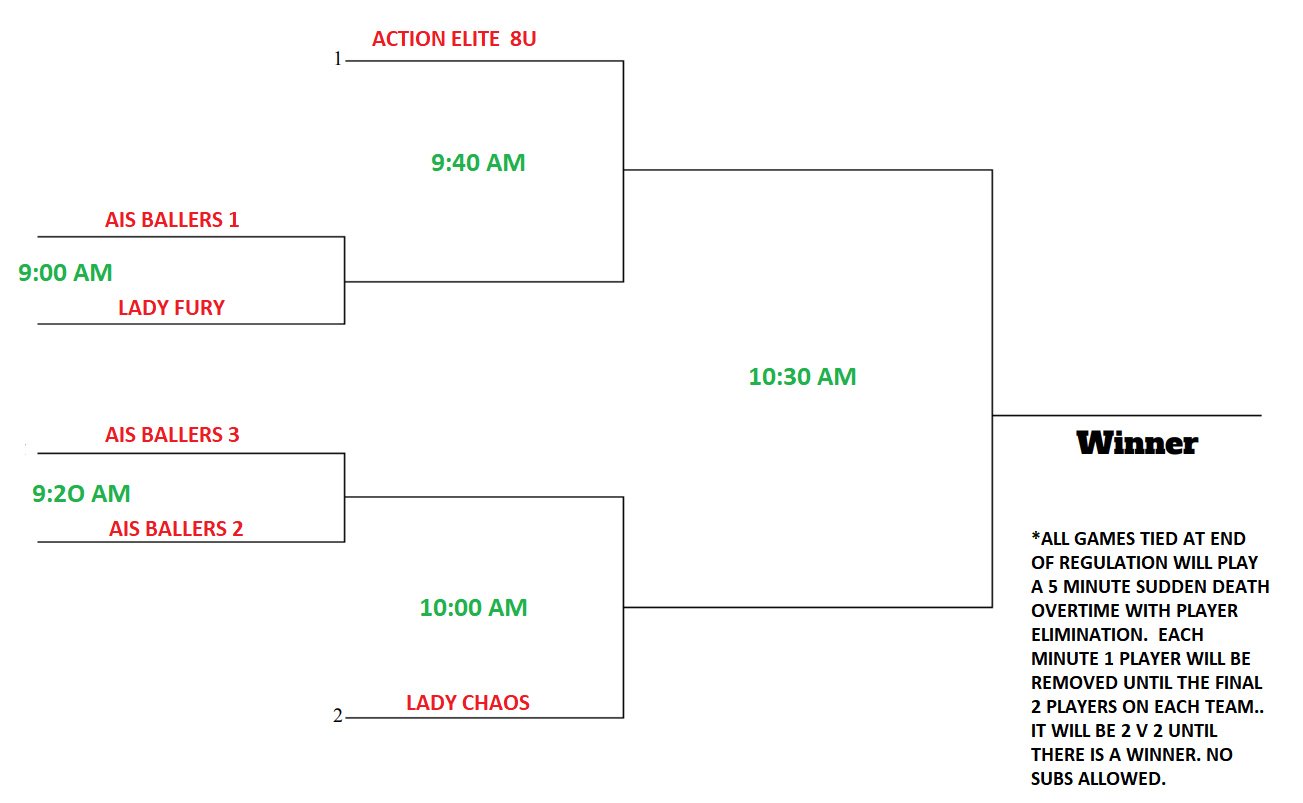 10U FINALS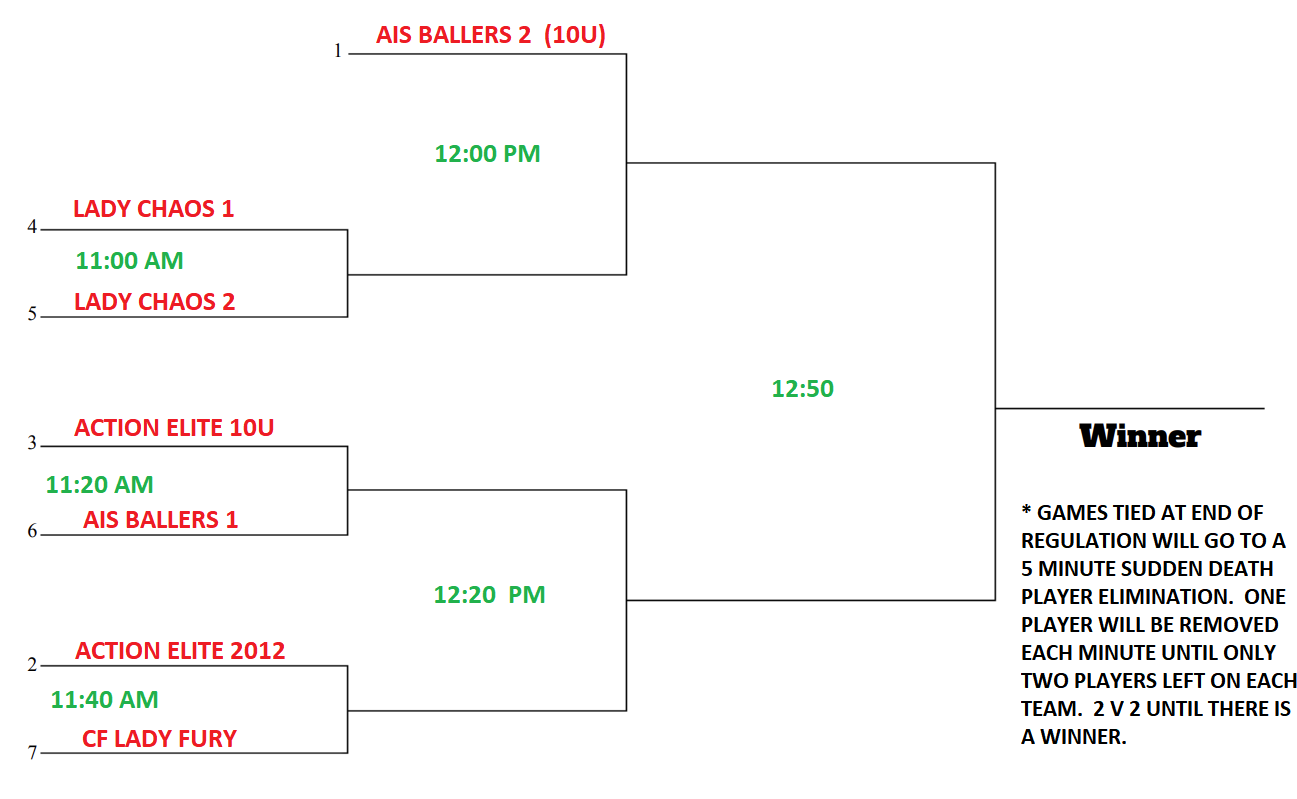 MIXED MIDDLE SCHOOL (TOP 6)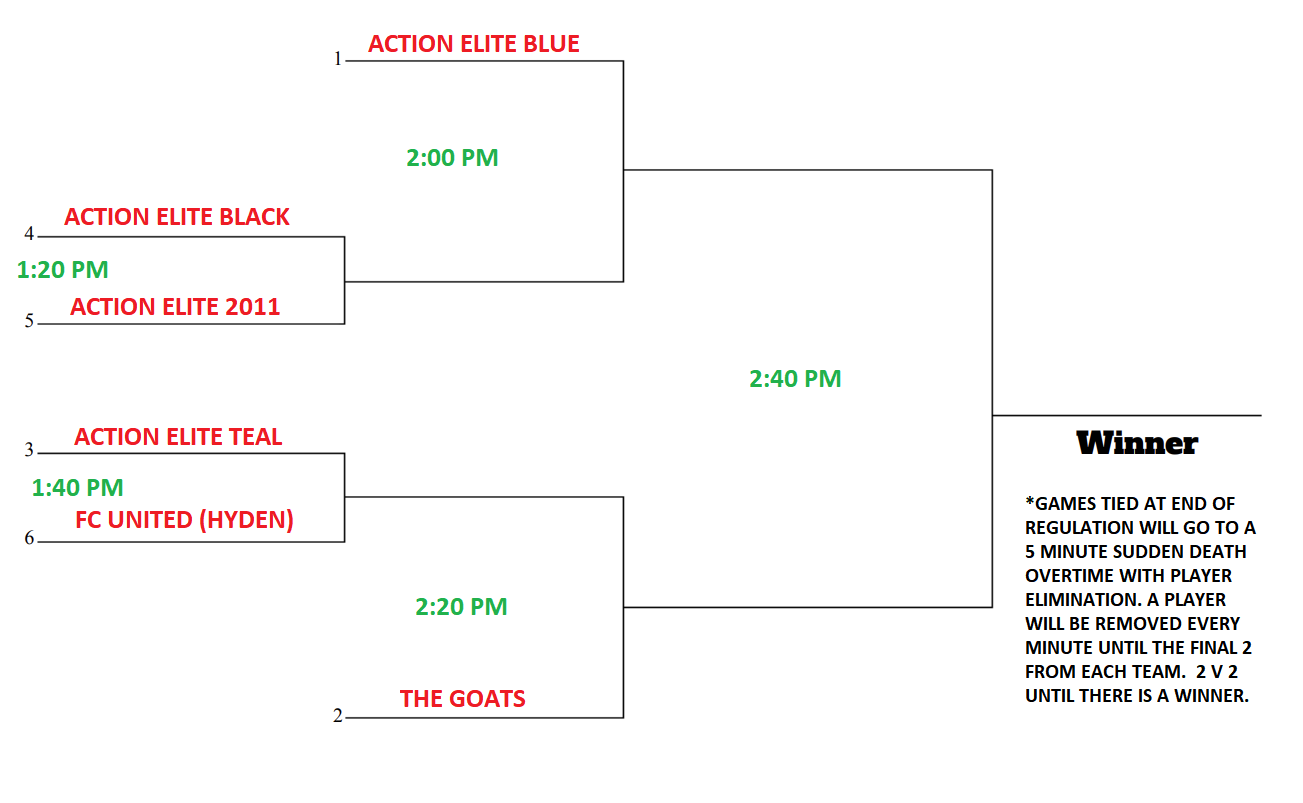 MIXED MIDDLE SCHOOL BOTTOM 6 TOURNEY

STANDINGS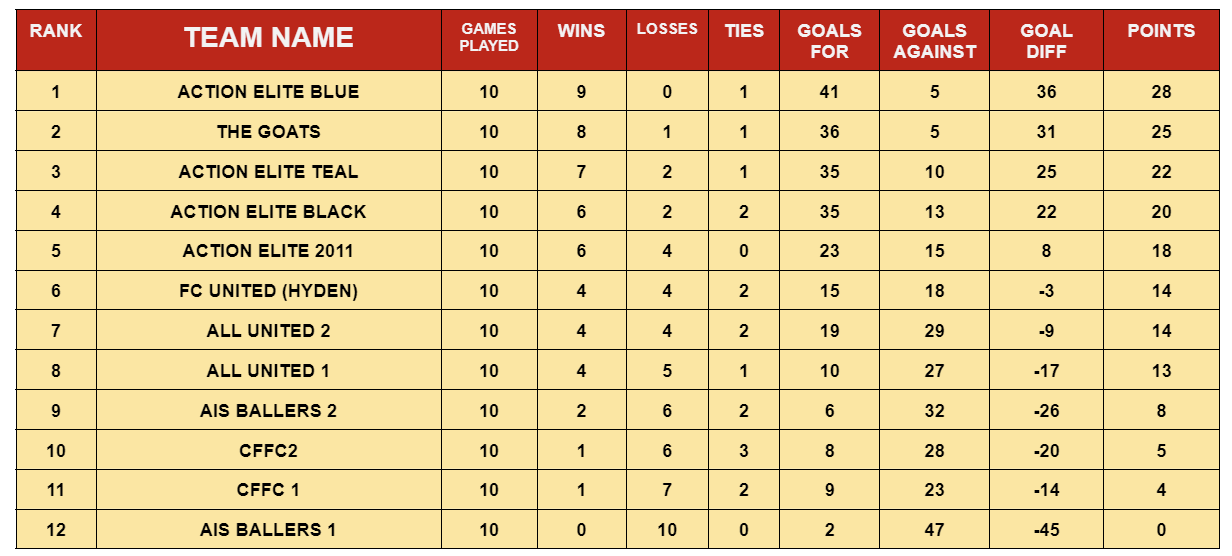 MIDDLE SCHOOL GOLD DIVISION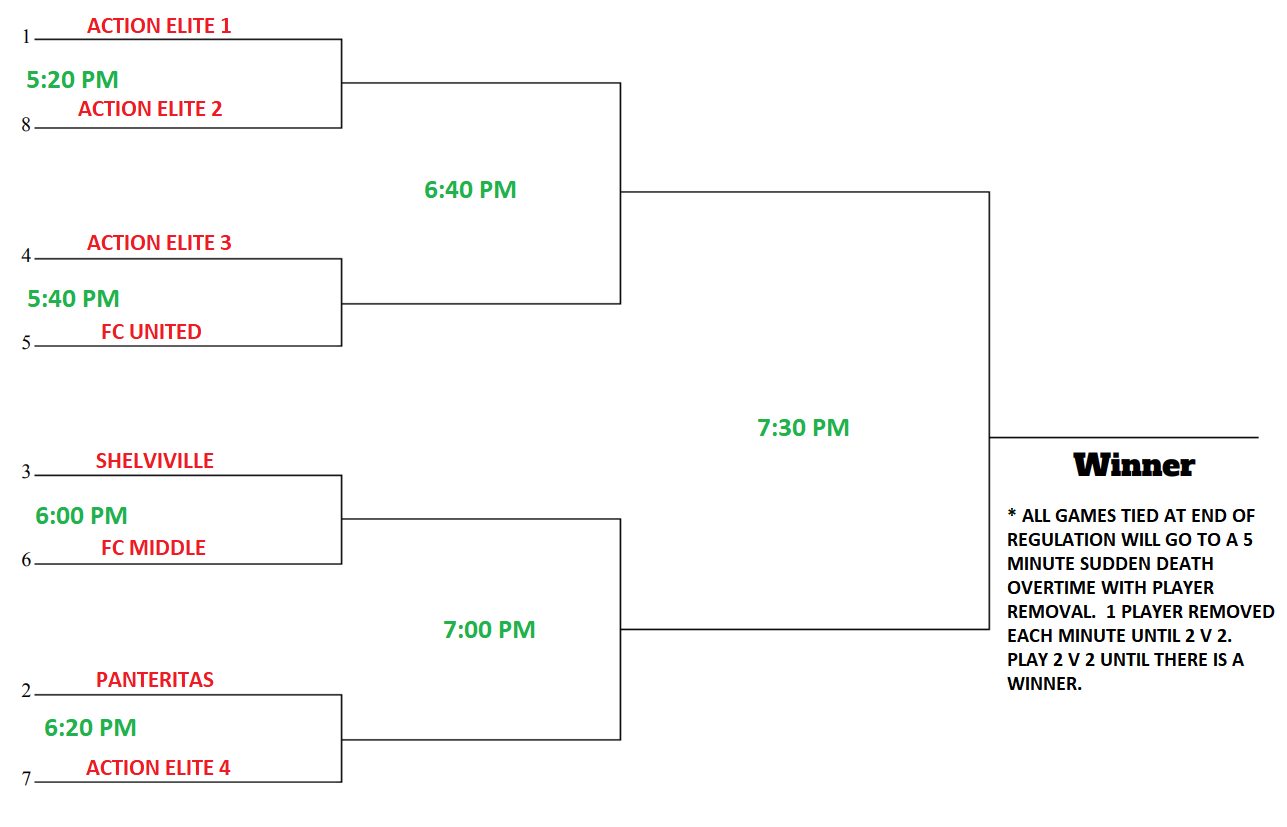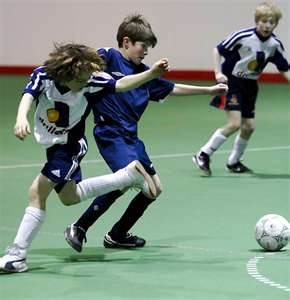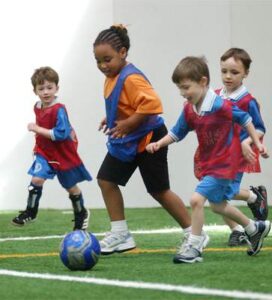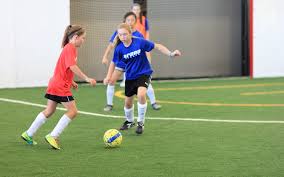 ******   Saturday DECEMBER 3RD will be the open registration day from 9 to 12.  Starting at 9am  we will take all kids 8 and under to come register.  We will do a small "training session" and possibly a quick game.  From 9:45 to 10:30 we will take kids 10 and under.  From 10:30 to 11:15 we will take all kids 12 and under. Finally at 11:15 we will take all kids 13 and up interested in playing.  Please share with all your friends and family.  For more info read below or call/text (931) 581-4921.
Action Indoor Sports' 2022/2023 Winter Indoor Soccer season will officially start the weekend of December 10th.  Age categories are 6U, 8U (eight years old and under), 10U, 12U, 14U, 16U, and 18U.  We may suspend 6U division if there is not enough interest. Girls and boys divisions will be formed with the exception of 10U and 8U which may be co-ed depending on number of teams and players.  The season will last until the 2nd weekend of February (february 11th) with an end of season tournament to be held in most divisions.  Scheduled Play dates are as follows:  12/07, 12/10, 12/1 ( 2 weeks off for Christmas and New Years) 01/07,  01/14, 01/21, 01/28, 02/06, TOURNAMENT 02/11.  Costs for teams and players will vary depending on age group.  8U will play 4 vs 4 and costs are $50 per player or $350 per team.  10U and 12U will be 5 vs. 5 ($60 per player or $400 per team).  14U – 18U is $65 per player or $425 per team.  Game times will be Friday and Saturday evenings for the older age groups (14U and up).  10U and 12U groups will play Saturday mornings/afternoon, 8U age group will play on Saturday mornings or Tuesday evenings. There will be "Walk-in" registration every Wednesday night from 7-9pm at the indoor complex at 200 Craft lane in Tullahoma.   Also remember that we do charge $3 for spectators during the season.  
To register on line (there will be a slight upcharge) click here .  To register in person call (931) 581-4921 or stop in for walk in registration Wednesdays from 7 pm to 9pm at the indoor complex.