TURKEY CUP 2022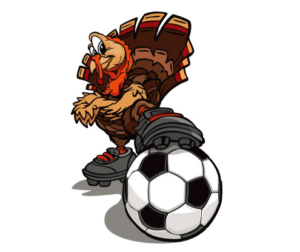 ACTION INDOOR WILL BE HOSTING THE 2022 TURKEY CUP.  WE WILL HAVE A MIDDLE SCHOOL AND HIGH SCHOOL DIVISION THIS YEAR WITH GAMES BEING PLAYED ALL IN ONE DAY.  THE DATES OF EACH DIVISION ARE AS FOLLOWS:
MIDDLE SCHOOL GIRLS :  FRIDAY 11/18      6PM
HIGH SCHOOL GIRLS:  SUNDAY 11/20    5PM
MIDDLE SCHOOL BOYS:  SATURDAY 11/26   10 AM
HIGH SCHOOL BOYS :  SATURDAY 11/26  2PM
COSTS WILL BE $15 PER PLAYER FOR MIDDLE SCHOOL DIVISION OR 120 PER TEAM.  HIGH SCHOOL DIVISION IS 30 PER PLAYER OR 240 PER TEAM.  8 PLAYERS MAX.
GUARANTEED A MINIMUM OF 3 GAMES.   TO REGISTER TEXT 931-434-0207